Jibe Messenger
A messenger platform that combines all the major social networks.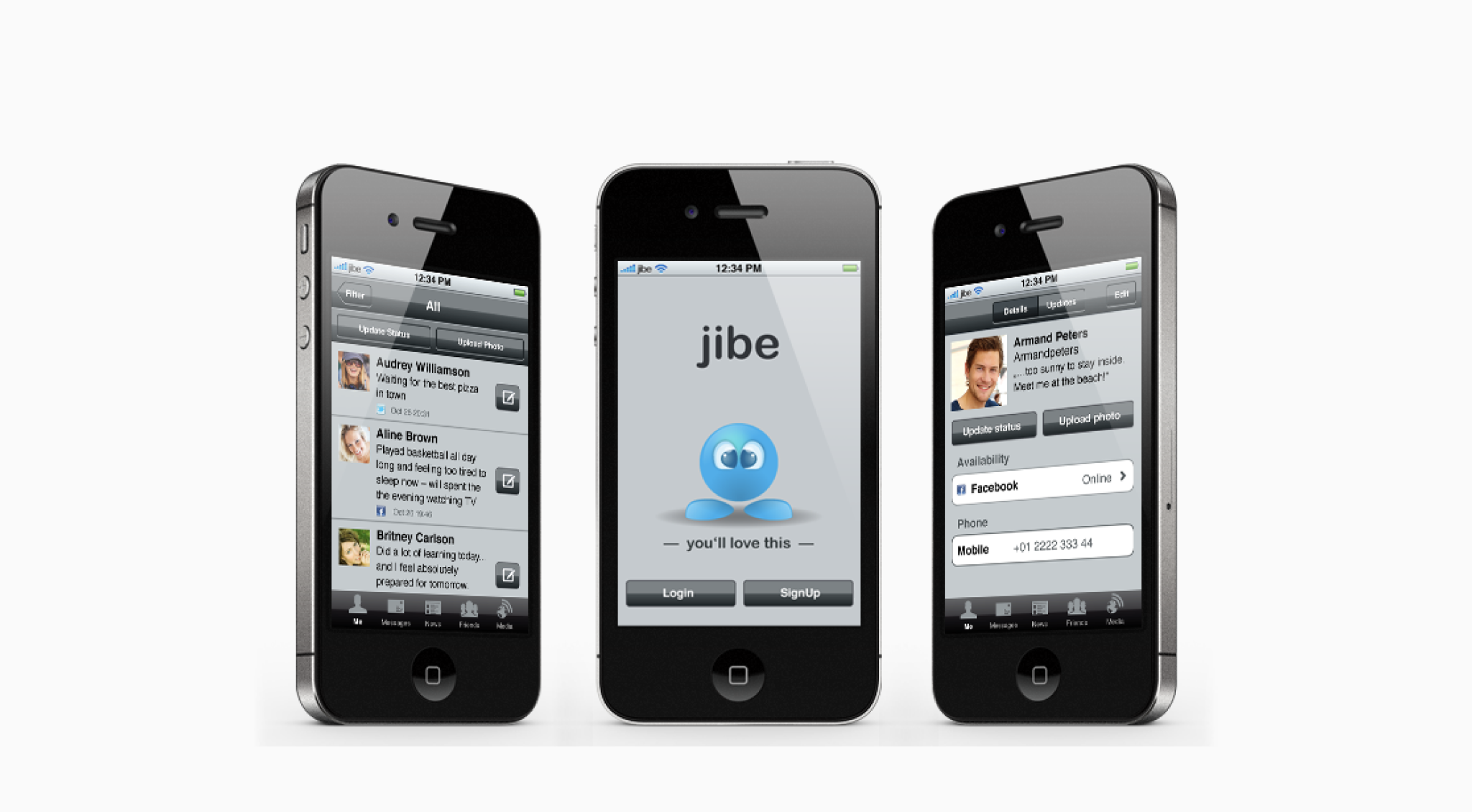 Description
Jibe Messenger is a social media client that brings together all social network activity, multi-media streams, chats, phone calls, emails and text messages. The client was preinstalled in Kyocera's Echo, the first Android phone with two screens, and is also available as a standalone app.
A clear and flexible user interface makes it possible to display and arrange different types of images and information on both the Kyocera dual-screen device and a single-screen device.