Swisscom TV Air
The best experience for the No. 1 Swiss TV streaming platform.
Description
The Swisscom TV experience combines various needs in one service for a broad customer group.
Watching TV is just as important as an entertaining browse through the catalog and promoting the most relevant content on stage.
My role
UX Design Lead and Individual Contributor for mobile devices.
Content Worlds
Intuitively navigating large amount of content.
Categorizing content into genres makes the experience tangible. Launching via genre on the homescreen allows users to navigate the catalog towards their interests and mood.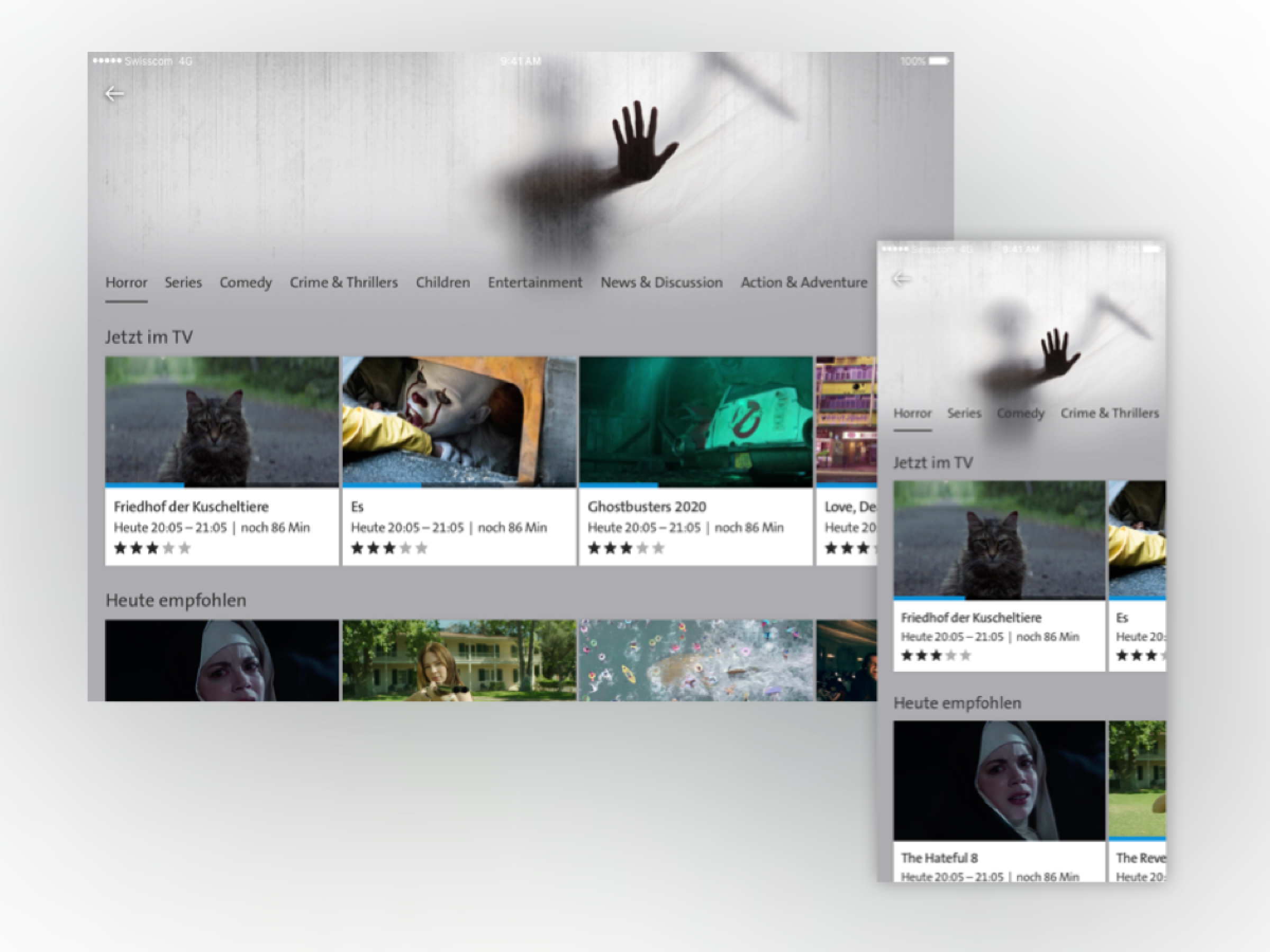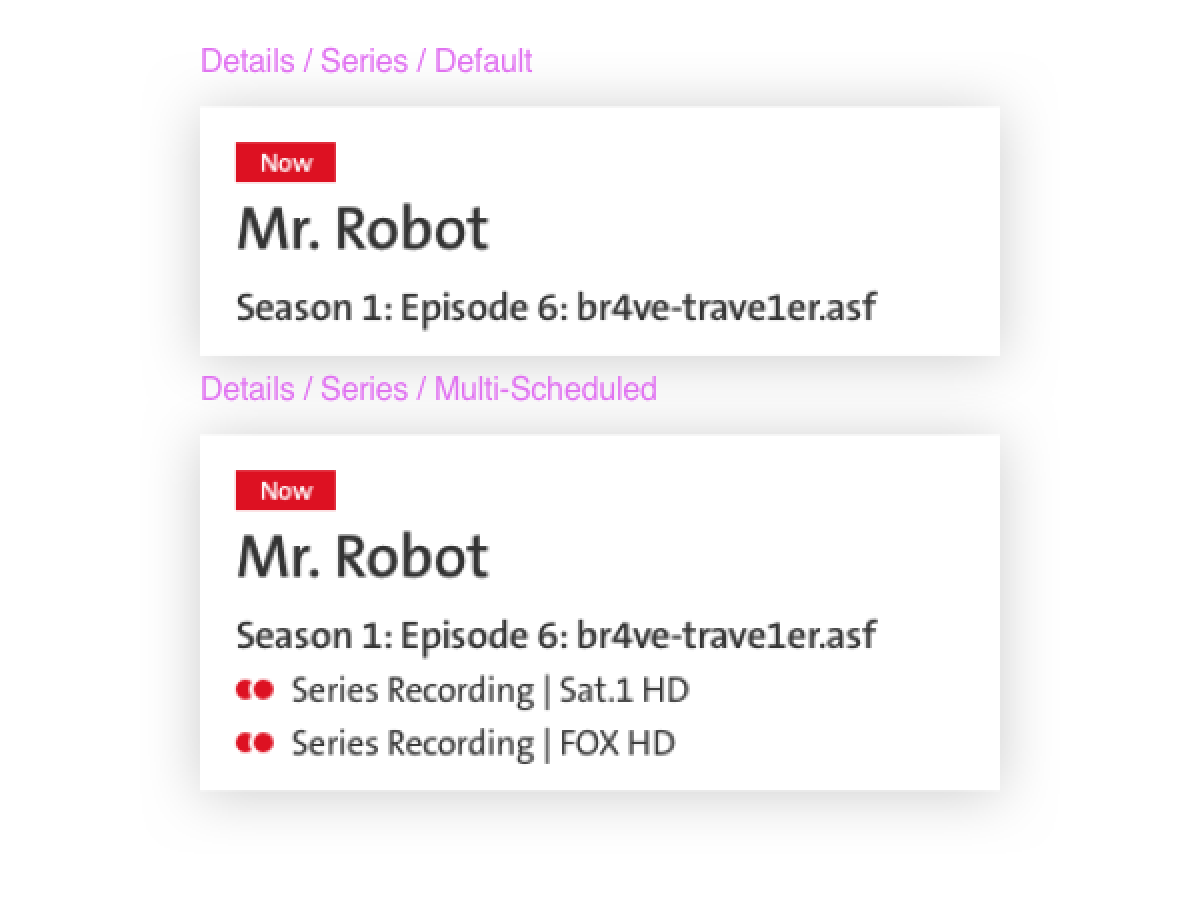 TV Air Design System
Accelerate the design process and create a unified experience.
I created a design system for smartphone and tablet devices for both Android and iOS to ensure a consistent look and feel across the entire application. This has the advantage of reducing design time and making both small and large adjustments much more efficiently.
During my time at TV Air, ratings on the App Store increased from 3.3 to 4.4 (10k Android user reviews) and from 3.5 to 4.7 (38k iOS user reviews) — as of September 2019
Going black & beyond.
Swisscom TV Air 4.0 received additional features and a new black design.
Content with high relevance is now more prominent on the homescreen right after launch. We show more channels at once in the current TV program. Also, more of the current recordings are visible. The editorial daily tips are staged more vividly with a larger high-resolution image and a short descriptive text.
The user interface has become more comfortable for the eyes by introducing the dark theme, which reduces eye fatigue, colors come out better and readability is improved.

Play Next
Thanks to AI and machine learning, our users are able to skip ads while watching recorded content.
Replay Guide
The native Replay Guide provides high-performance access to all available assets from the Swisscom TV catalog, sorted by genre.